Anastasiya Shpagina – Ukraine's Real-Life Anime Girl
---
[Anastasiya Shpagina is one of the famous women who have transformed themselves into looking like human dolls. Hailing from Ukraine, 19-year-old Anastasiya Shpagina always loved Japanese cartoon characters, and has dreamed of becoming a living doll that appears in animes. She transformed her look into something that can be seen in the pages of a manga book.
But Anastasiya was not born with these looks. She sought the help of plastic surgery and constant make-up application to make her look like a breathing doll, or a human cartoon character. She used to have dark hair, thin eyebrows and a look that was inspired by goth beauties. Since her surgeries, Anastasiya has slimmed down to 84 pounds (38,1 kg) just to resemble a typical stick-thin anime character.
In some of her photos, she has appeared with
Valeria Lukyanova
, a blonde [human doll] who is also becoming a worldwide sensation. Both women are firm believers of plastic surgery. so much that people are often surprised to find out what they used to look like before imitating the looks of dolls].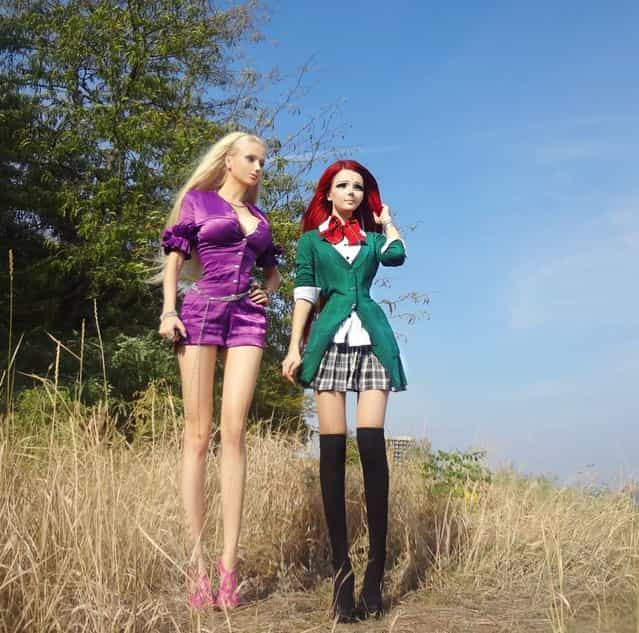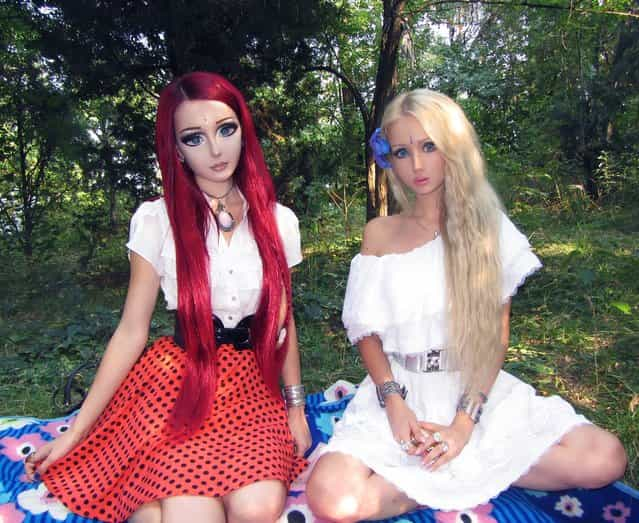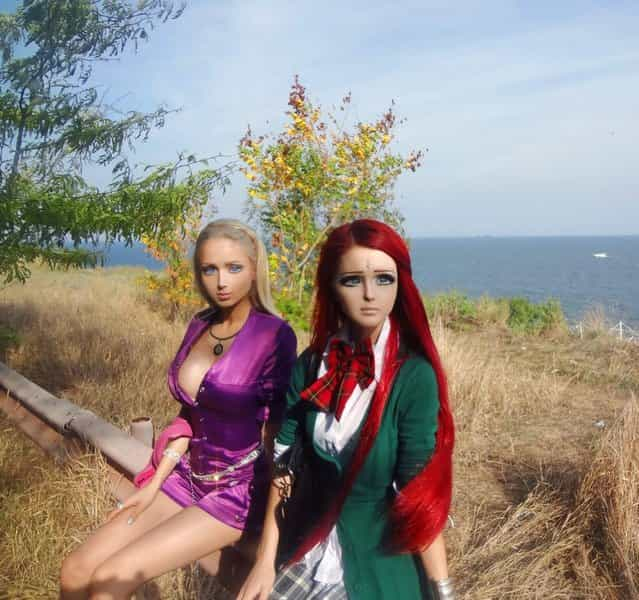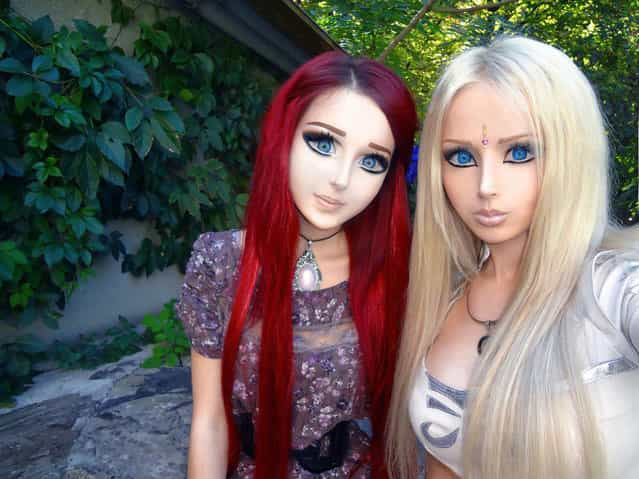 [Human Anime Doll] Anastasiya Shpagina (L) with [Human Barbie Doll]
Valeria Lukyanova
. (Photo by Anastasiya Shpagina & Valeria Lukyanova)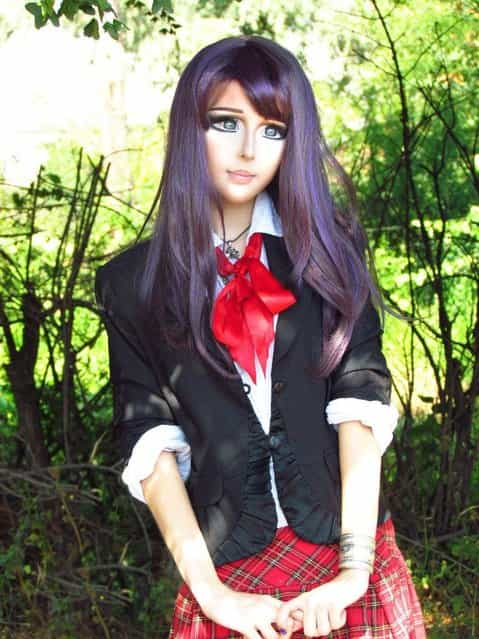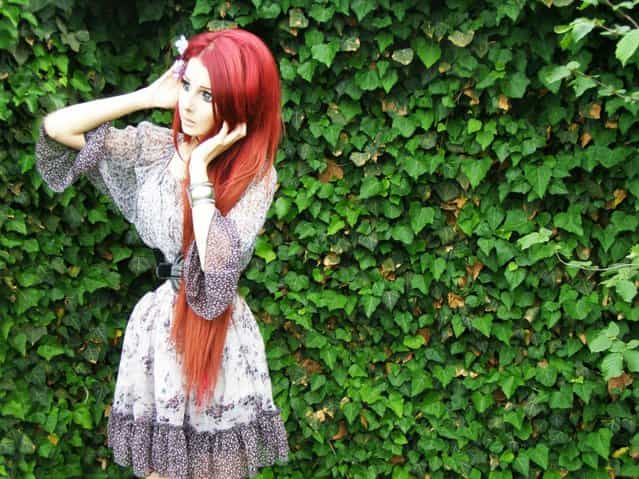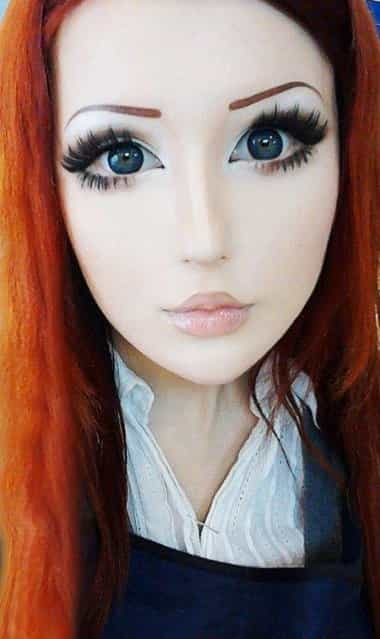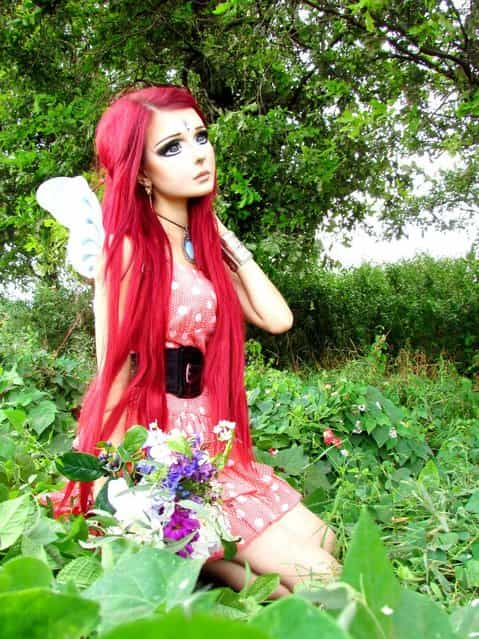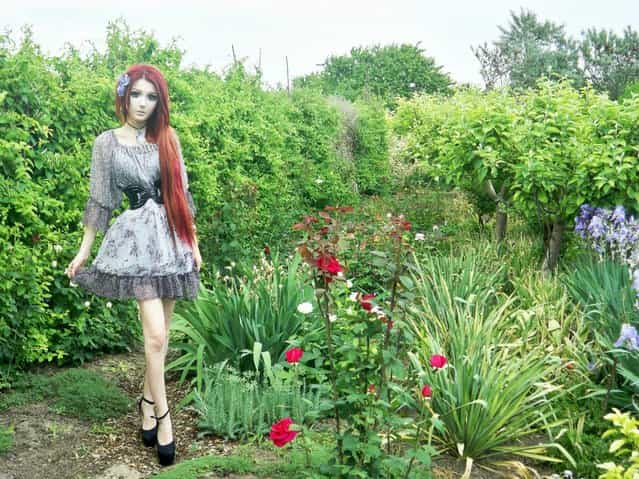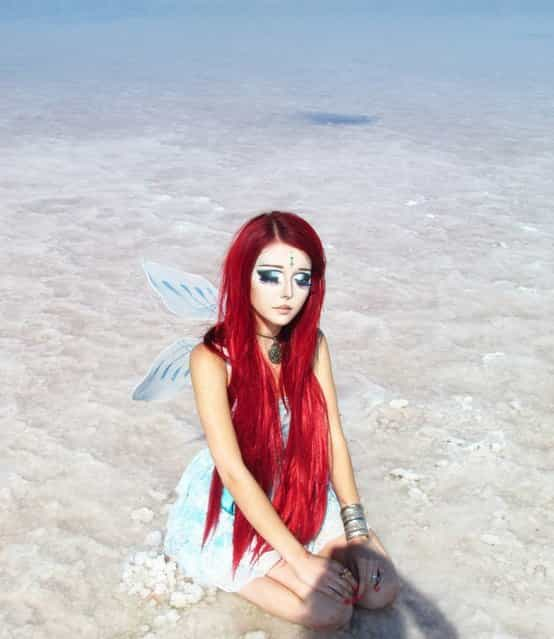 [Human Anime Doll] Anastasiya Shpagina. (Photo by Anastasiya Shpagina)
Anastasiya Shpagina – Real Life Anime Girl (Video by The Young Turks)
Comments