What's New in Bushwick: A Quick Street Art Survey
---
As you may have heard, New York's young artist community has been in a rather fast migration away from Manhattan for this entire century.
And so has most of its Street Art.

As the neighborhood of Bushwick assumes the role of new art nerve center (and hard charging, chatty hormone-infused bohemia), the Street Art that began in Williamsburg at the turn of the millenium is without question a natural companion for the trip. This weekend Bushwick celebrated its 6th official Open Studios program (BOS) and gave Street Art it's genealogical due as major influencer to the whole scene by inviting a number of the newer names to exhibit indoors for the opening party. Naturally, if not ironically, the streets walls had work by many of same.
Always in flux, the current Street Art scene reflects the players as much as the chaotic and diversified D.I.Y. times we're in. As the more designed multiples of Fairey and the repetition of Cost have given much ground to the highly labor intensive one-offs with a story today, you can see that this narrative style may have been set into motion by people like Swoon and Elbow-Toe in the intervening wave.
To give you a sense of the complex visual ecosystem that influences the fine art Street Art continuum in 2012, here's some eye candy from inside, outside, sanctioned and freewheeling that were on display during BOS this year.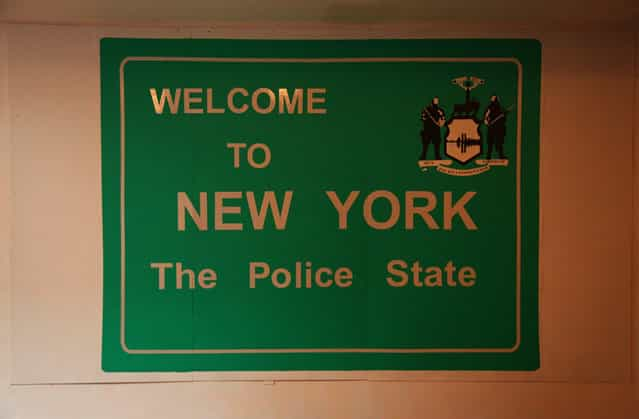 Gilf! does a stripped back road sign satire as part of the installation that she curated for BOS 2012 official opening party. (photo © Jaime Rojo)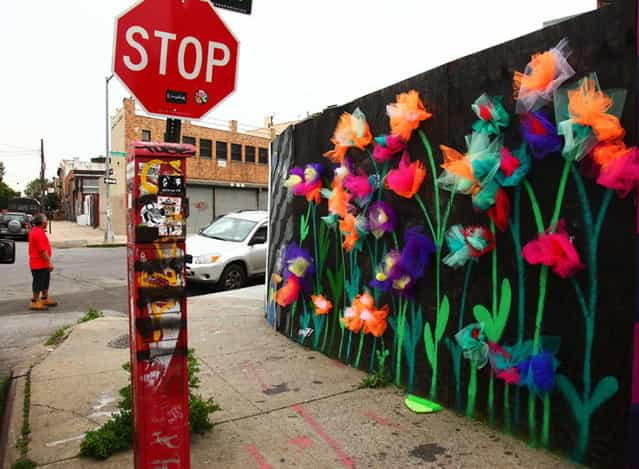 Relative newcomer Gilf! In the Garden of Good and Bushwick. (photo © Jaime Rojo)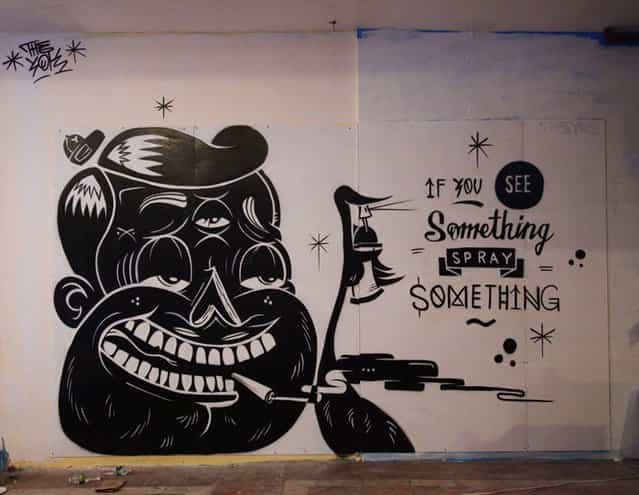 The Yok as part of the installation curated by Gilf! for BOS 2012 official opening party. (photo © Jaime Rojo)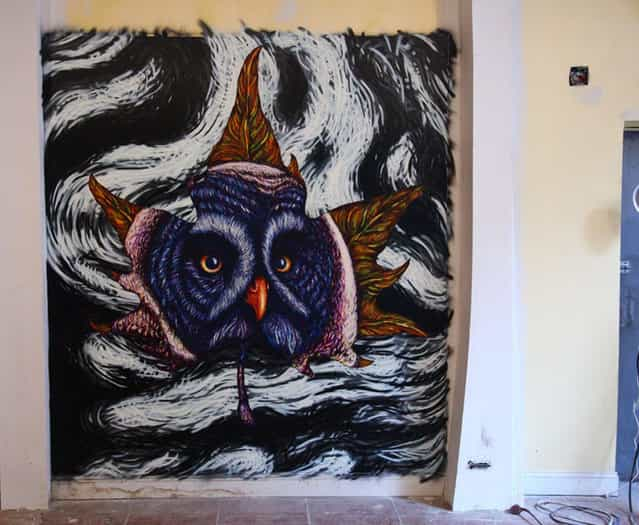 Willow as part of the installation curated by Gilf! for BOS 2012 official opening party. (photo © Jaime Rojo)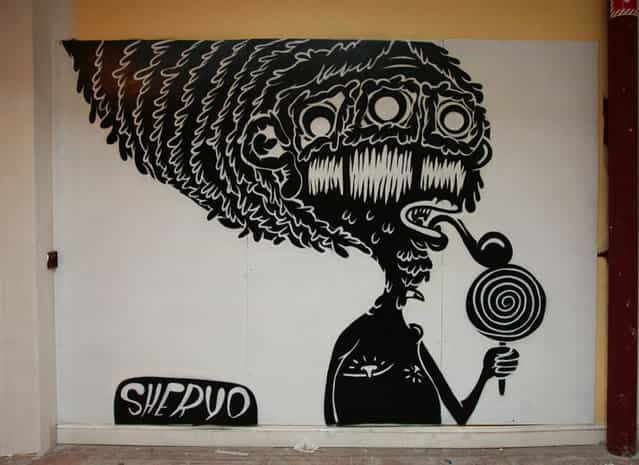 Sheryo as part of the installation curated by Gilf! for BOS 2012 official opening party. (photo © Jaime Rojo)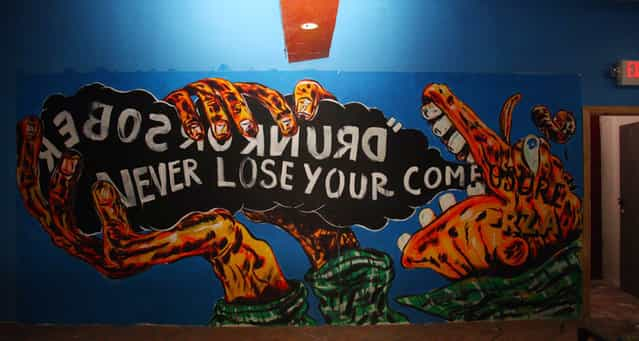 ND'A as part of the installation curated by Gilf! for BOS 2012 official opening party. (photo © Jaime Rojo)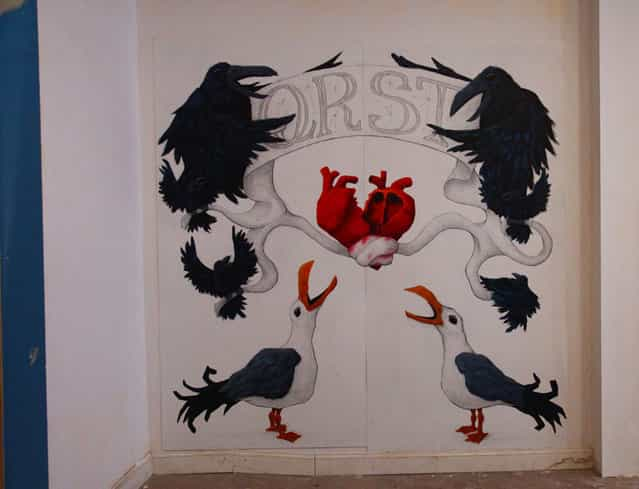 QRST as part of the installation curated by Gilf! for BOS 2012 official opening party. (photo © Jaime Rojo)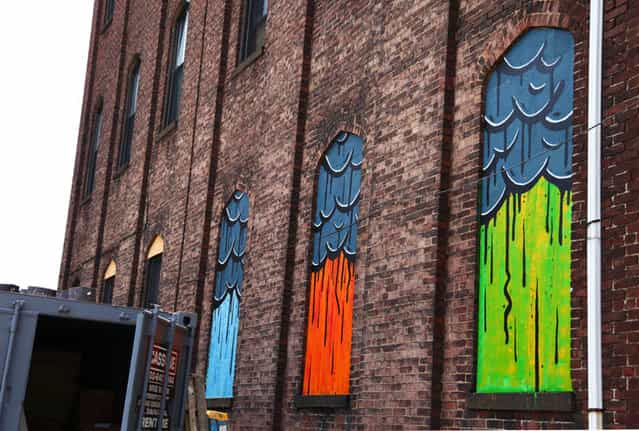 DarkClouds @ Bobby Redd Project Space (photo © Jaime Rojo)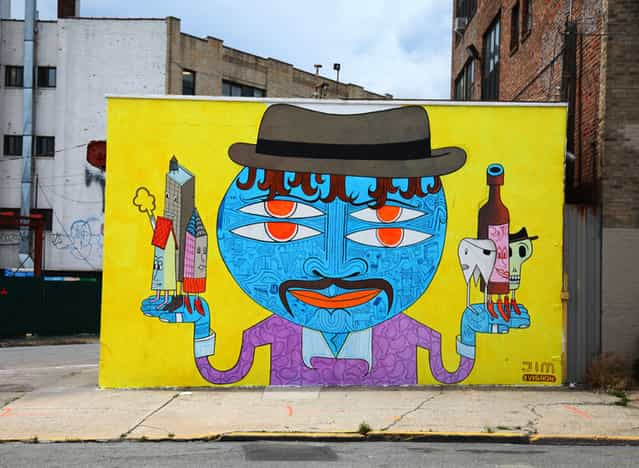 Jim Avignon at Bushwick 5 Point Festival (photo © Jaime Rojo)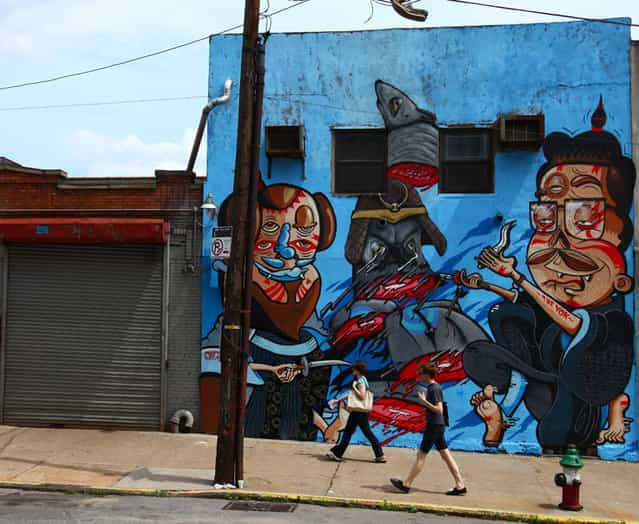 A collaborative mural by Sheryo, The Yok and Never at Bushwick 5 Points Festival. (photo © Jaime Rojo)


via /.brooklynstreetart./