Kahuna Endangered Loggerhead Sea Turtle Is On Its Way Back Home
---
Kahuna, an injured loggerhead turtle, returns to the ocean after years of rehabilitation. It has been two years since Kahuna, a 209-pond loggerhead turtle, was rescued from the wild by biologists at FPL's St. Lucie Power. Half of one of her flippers had been sliced off, and the other flipper was badly injured. On top of that, she had severe bone infection doctors tried for months to cure with antibiotics, only to have it come back once they stopped the medicine.

But on Saturday, after Loggerhead Marinelife Center doctors and volunteers nursed her back to health with the help of revolutionary medical treatment, Kahuna dove into the ocean and swam to freedom so casually it was hard to tell she'd ever left. A GPS on Kahuna's back allows her movements to be tracked by the Loggerhead Marinelife Center.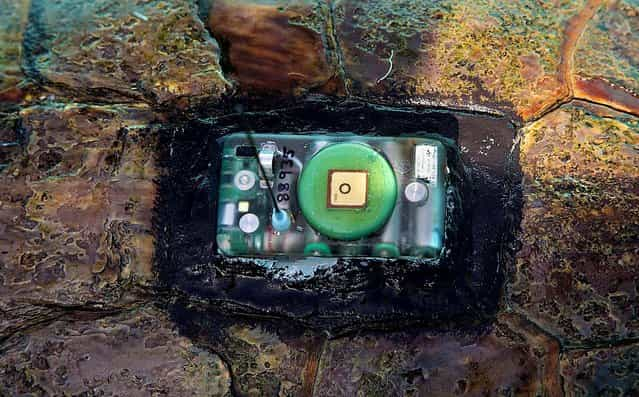 A Wildlife Computers GPS tag is affixed to Kahunas carapace. This device records location via satellite triangulation of signals recording GPS location, depth, water temperature, and light level. Data will be transmitted back to LMC via satellites as Kahuna surfaces to breathe. The device will allow LMC researchers and others to track Kahuna as she ventures out on her return home.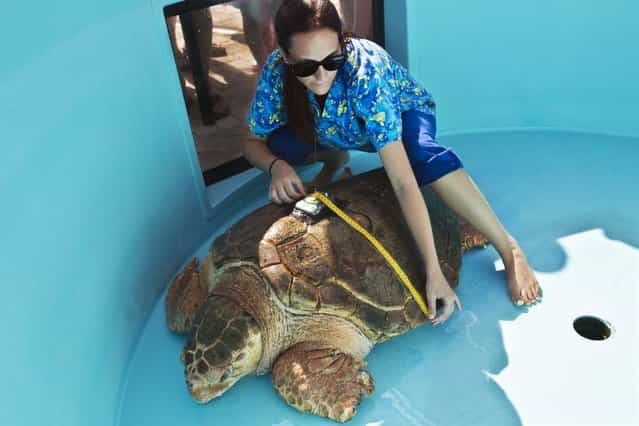 Rehabilitation Tech Victoria Ternullo measures Kahunas shell.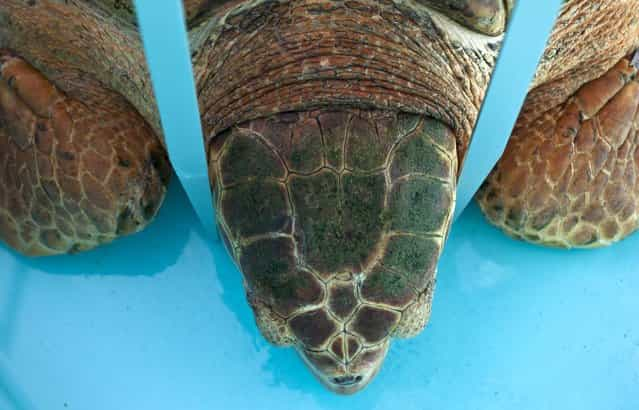 Ternullo measures Kahunas head.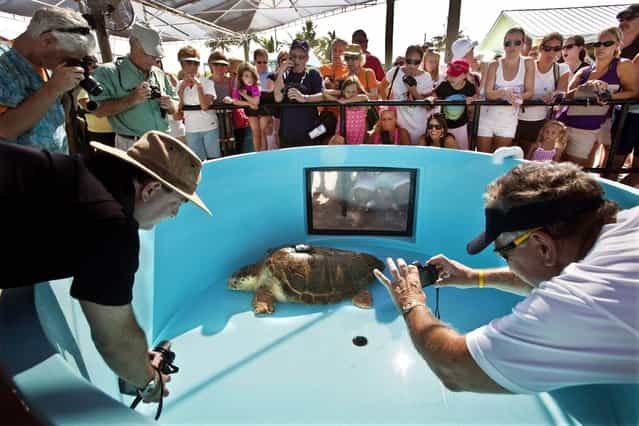 People take photos of Kahuna as she waits for her viewing tank to drain before being carried to a gurney for transport.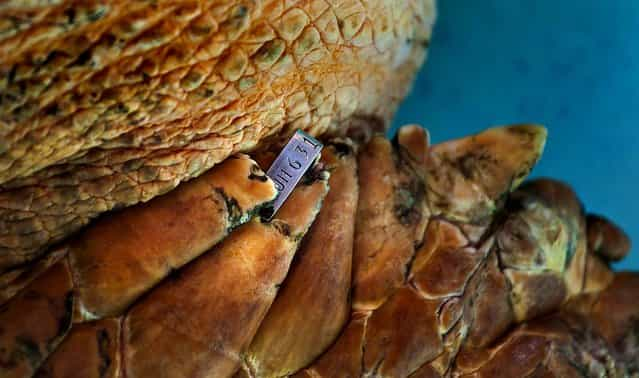 A tracking tag is attached to Kahuna.
Kahuna looks out a viewing window of her tank.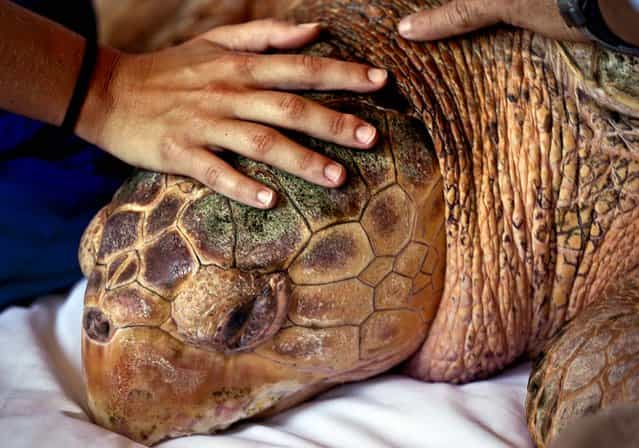 Kahuna is kept calm and steady on the gurney by staff and volunteers.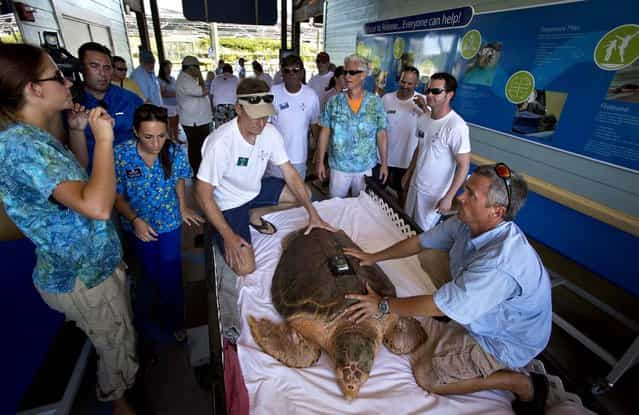 Volunteers and staff ready Kahuna for her ride to the beach.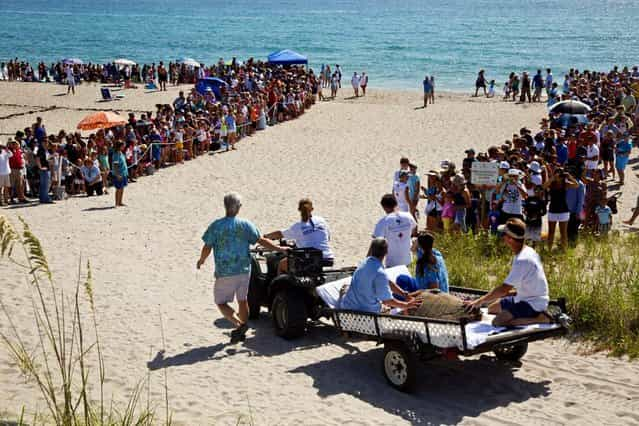 An ATV pulls Kahuna through a sea of people to be released into the ocean.
As Carl Stearns watches, Rick Linnell, Greg Lieberman, John Wolfenden and Billy Grundas carry Kahuna to the ocean on Juno Beach.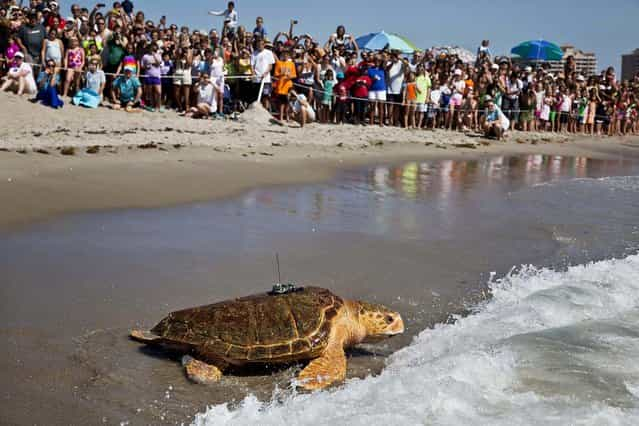 Kahuna returns to the ocean after nearly two years of rehabilitation at the Loggerhead Marinelife Center.