Anti-Putin Protestors Clash With Police In Moscow
---
The chronology of events is as follows: May 7 inauguration of Vladimir Putin. In the video below you can see Putins motorcade, which travels to the Kremlin. Please note – the streets are ABSOLUTELY DESERTED. Visible only to the security services. Frightening picture – a dictator and a deserted city.
The picture for comparison: inauguration of Obama vs. inauguration of Putin: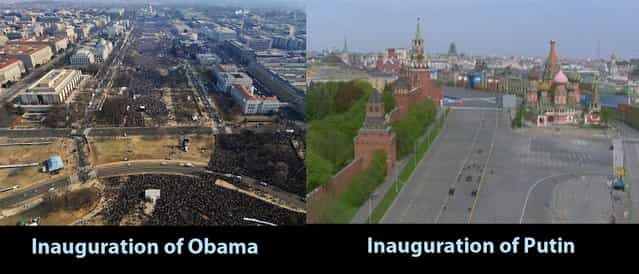 In Moscow began the numerous protests. Photos and videos: russian riot police detain an anti-Putin activists during a protest rally against the Presidential inauguration of Vladimir Putin on May 6–9, 2012 in Moscow, Russia (Photo by
Rustem Adagamov
).