NASA Prepares For Final Launch Of Space Shuttle Endeavour
---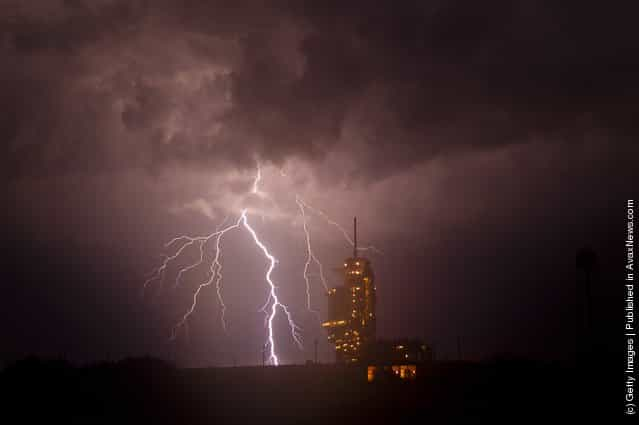 In this handout image provided by NASA, the space shuttle Endeavour is seen on launch pad 39a as a storm passes by prior to the rollback of the Rotating Service Structure (RSS) April 28, 2011, at Kennedy Space Center in Cape Canaveral, Florida. During the 14-day mission, Endeavour and the STS-134 crew will deliver the Alpha Magnetic Spectrometer (AMS) and spare parts, including two S-band communications antennas, a high-pressure gas tank and additional spare parts for Dextre. Launch is targeted for April 29 at 3:47 p.m. EDT.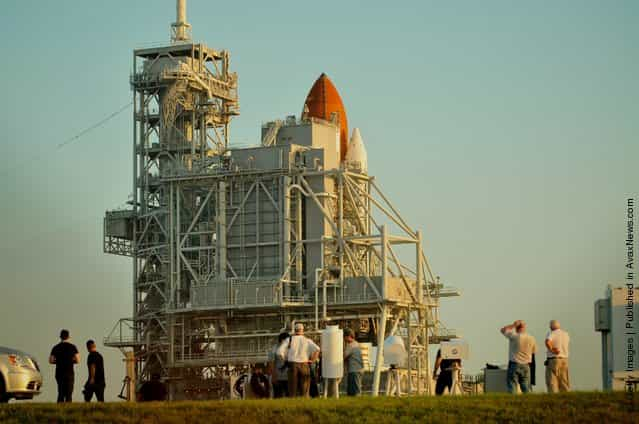 Photographers and observers place their cameras at the base of the Space Shuttle Endeavor in advance of tomorrows launch at the John F. Kennedy Space Center on April 28, 2011 in Cape Canaveral, Florida.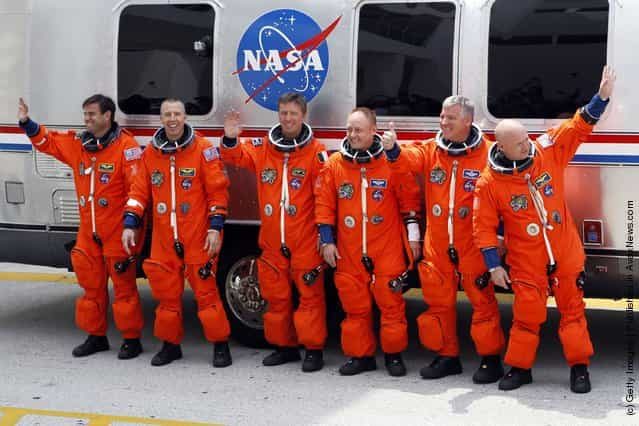 Space Shuttle Endeavour STS-134 crew (R-L) Commander Mark Kelly, Mission Specialist Mike Fincke, Pilot Greg H. Johnson, Roberto Vittori, European Space Agency astronaut, and Mission Specialists Andrew Feustel and Greg Chamitoff walk out of the Operations and Checkout Building at the Kennedy Space Center April 29, 2011 in Cape Canaveral, Florida.