10 Years Ago The Russian Power Has Closed Independent Television Channel NTV
---
[NTV (Cyrillic: НТВ) is a Russian television channel. As a subsidiary of Vladimir Gusinskys company Media-Most, it was a pioneer in the post-Soviet independent television media, but was later taken over by state-owned Gazprom.
The channel set high professional standards in Russian television, giving live coverage and sharp analysis of current events. Its political puppet show Kukly ([Puppets]), had become a signature of the time when the freedom of speech was virtually unlimited. NTV was reputed for its news operation and popular entertainment programmes.
NTV was heavy on criticism of the Russian government, especially with respect to the First and Second Chechen Wars (even going as far as conducting interviews with Chechen rebel leaders). However, it favourably commented President Boris Yeltsins re-election campaign in 1996.
By 1999 NTV had achieved an audience of 102 million, covering about 70% of Russias territory, and was available in other former Soviet republics.
On April 14, 2001 Gazprom took over NTV by force and brought in its own management team. Citizens concerned by the threat to the freedom of speech in Russia argued that the financial pressure was inspired by the Vladimir Putins government, which was often subject to NTVs criticism. Some tens of thousands of Russians rallied to the call of dissident NTV journalists in order to support the old NTV staff in April 2001. Within the next couple of years, two independent TV channels which absorbed the former NTV journalists, TV-6 and TVS, were also shut down]. – Wikipedia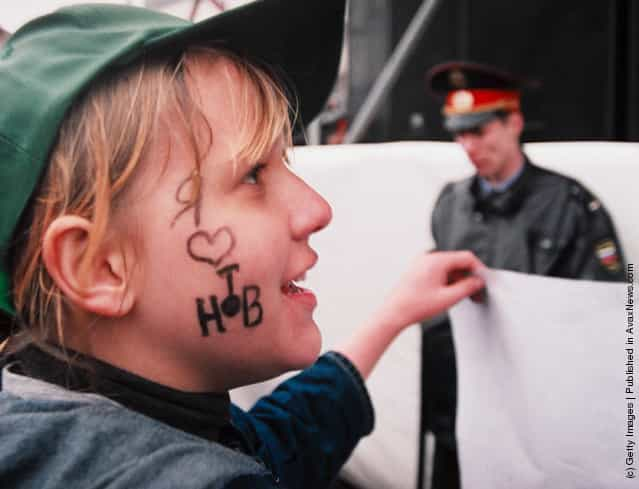 A woman with [I love NTV] painted on here face cheers in support of the independent Russian NTV television station April 7, 2001 during a rally in Moscow. Thousands of people gathered in the rain to show their support for Russias only national independent television station in its fight against new owners. (Photo by Oleg Nikishin/Newsmakers)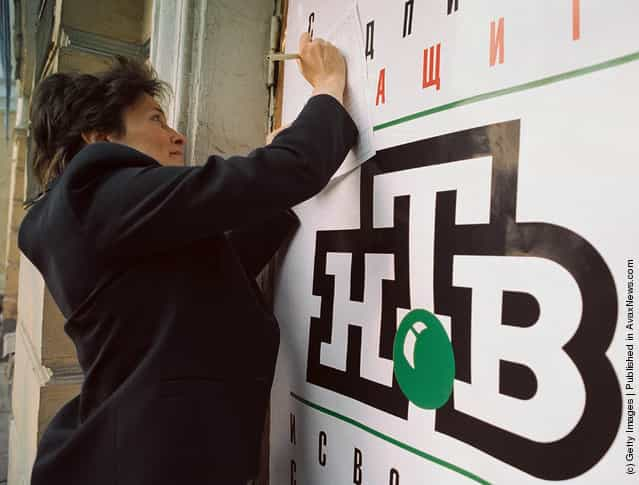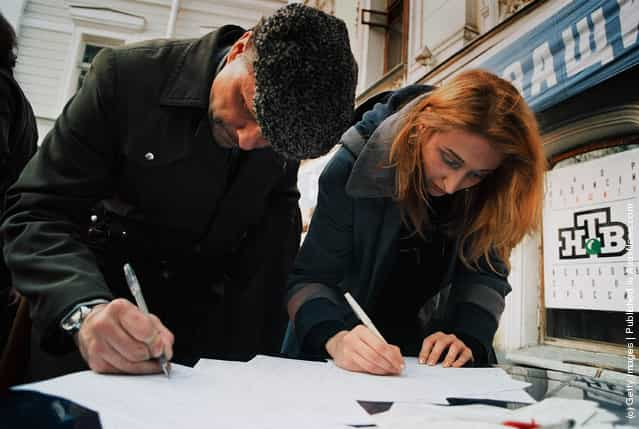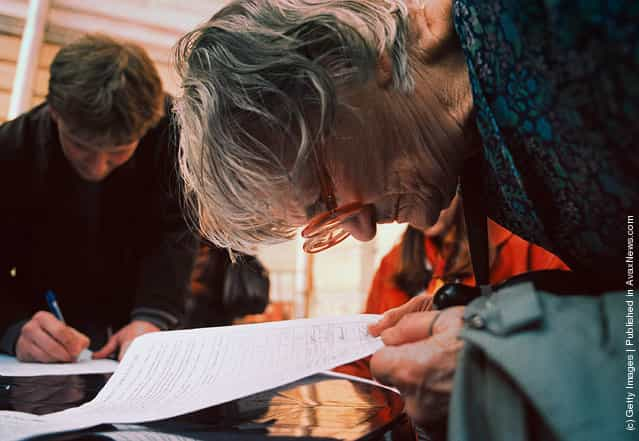 Supporters add their signatures to a petition in support of the independent NTV Russian television channel, organized by public organizations April 8, 2001 in Moscow, Russia. Thousands of supporters of NTV rallied to back what the stations journalists call a fight against the Kremlin to save free media. (Photo by Oleg Nikishin/Newsmakers)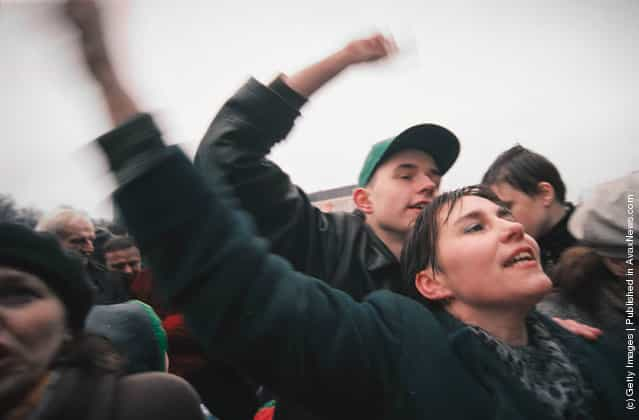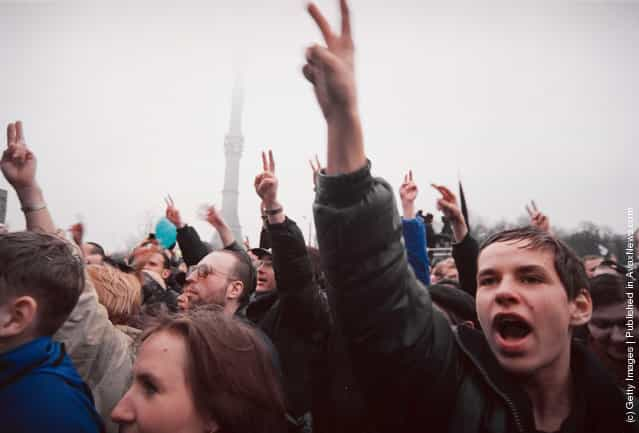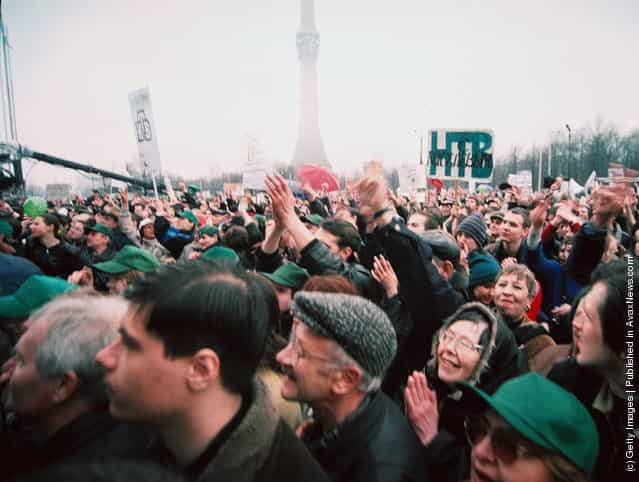 Protesters cheer in support of the independent Russian NTV television station April 7, 2001 during a rally in Moscow. (Photo by Oleg Nikishin/Newsmakers)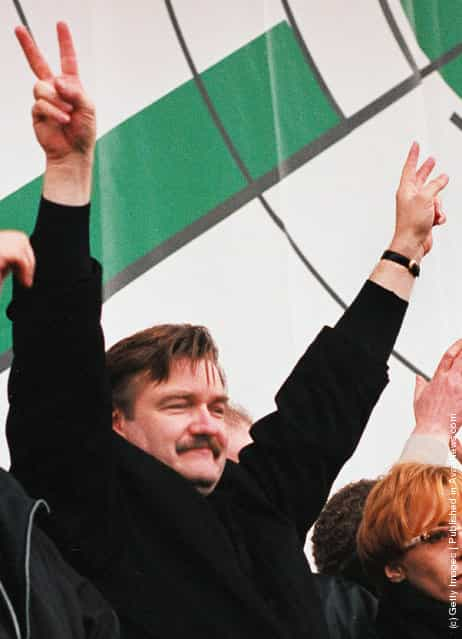 Yevgeny Kiselyov, Russian NTV television stations general director, gestures as he addresses a rally April 7, 2001 in Moscow. (Photo by Oleg Nikishin/Newsmakers)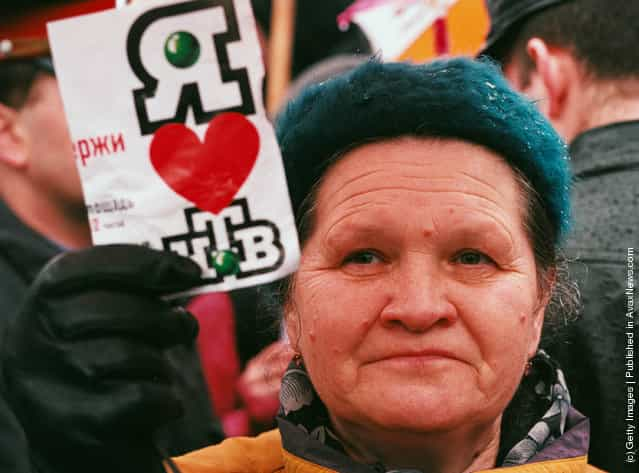 A woman holds a sign that reads [I love NTV] April 7, 2001 during a rally in support of the independent Russian NTV television station in Moscow. (Photo by Oleg Nikishin/Newsmakers)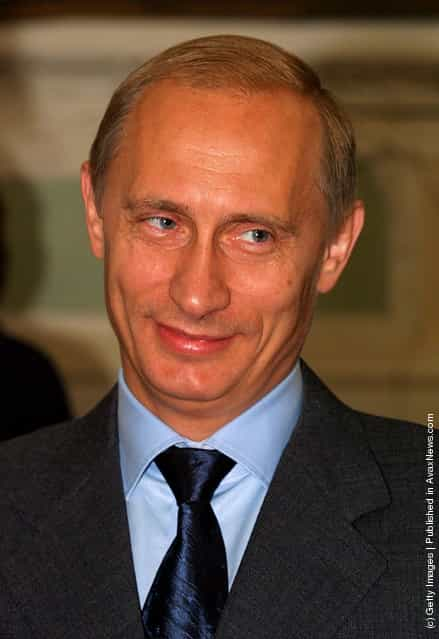 Russian President Vladimir Putin smiles July 21, 2001 (Pool Photo/Getty Images)