19 march 1931 - Gambling is legalized in Nevada.
---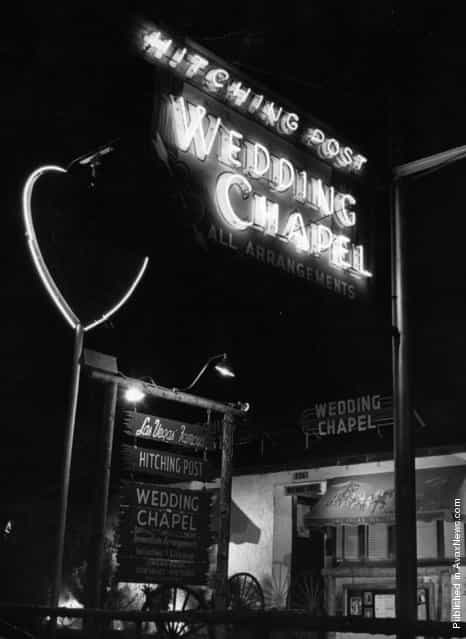 circa 1930: The neon illuminations of a wedding Chapel in Las Vegas.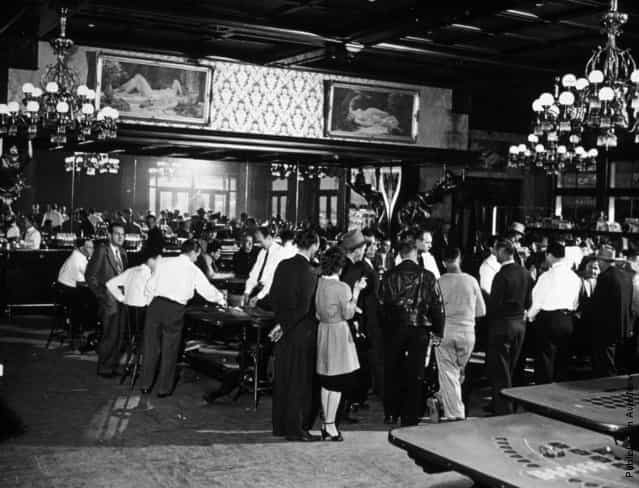 A crowd of gamblers at the Golden Nugget casino in Las Vegas, Nevada. 31 Dec 1944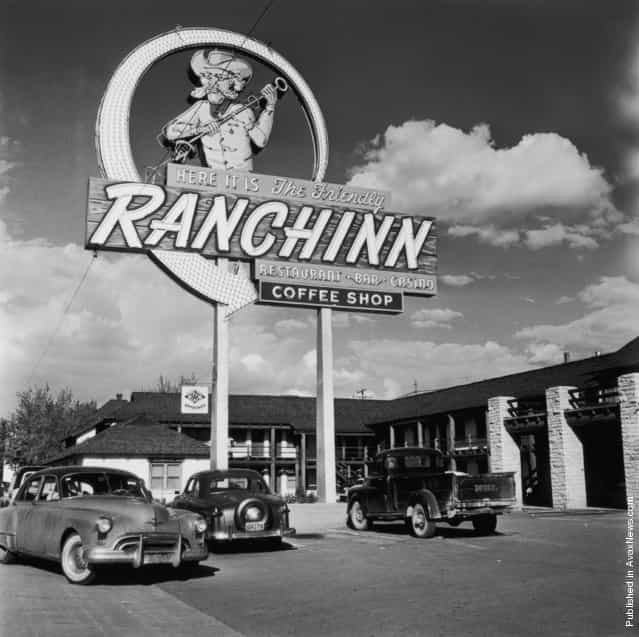 April 1952: A large neon arrow sign outside the Ranchinn restaurant, bar, casino and coffee shop in Las Vegas, Nevada.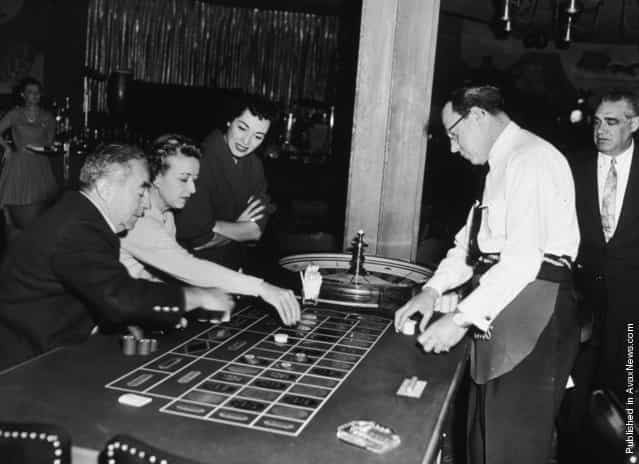 Italian born American opera singer, Marguerite Piazza, watching guests play roulette at the Sands Hotel in Las Vegas. (01 Jan 1955)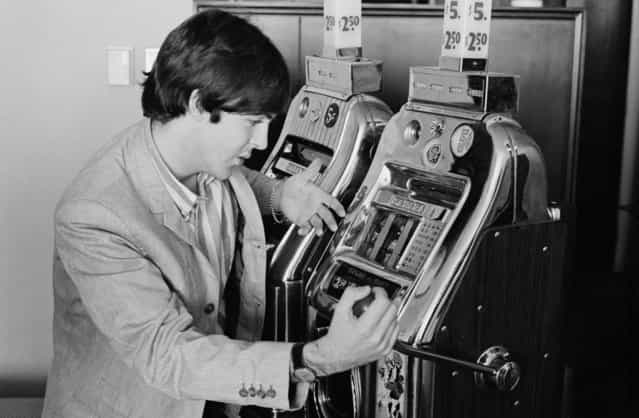 Paul McCartney of The Beatles tries his luck on a fruit machine in Las Vegas, 20th August 1964. The Beatles are to play the Convention Hall later in the day. It will be the second date on their first US Tour.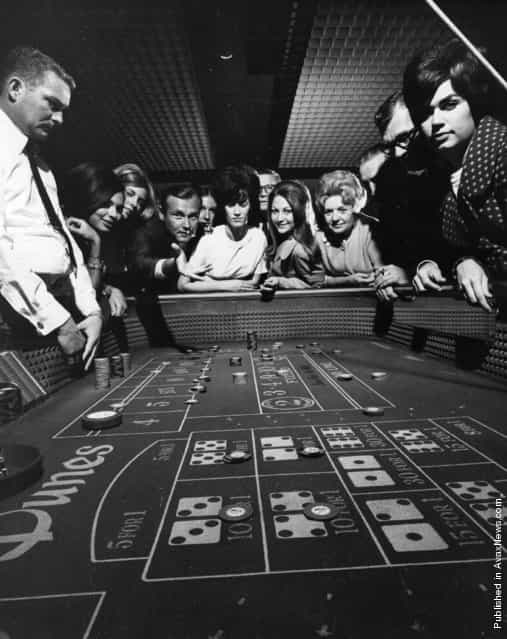 circa 1965: Throwing the dice in the casino at Caesars Palace, Las Vegas.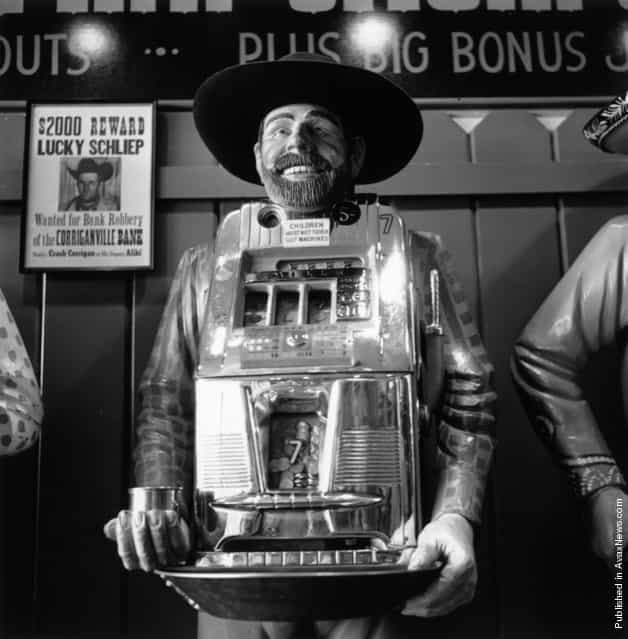 circa 1955: A one arm bandit slot machine in Henrys Western Gift Shop in Reno, Nevada.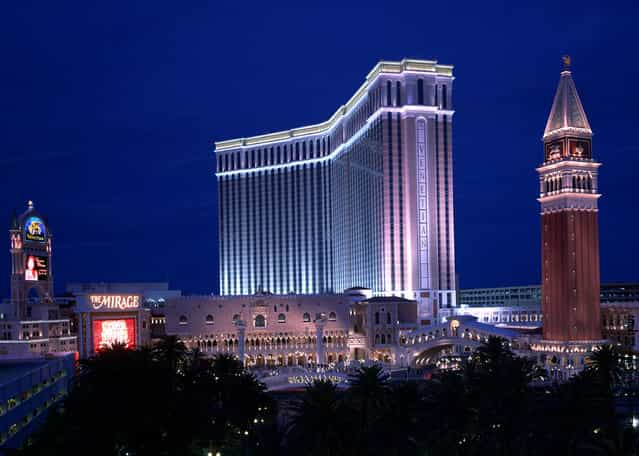 Lights illuminate the Venetian Casino October 4, 2001 in Las Vegas, NV. The Solomon R. Guggenheim Foundation opened on October 4 the Guggenheim Las Vegas, a new 63,700-square-foot exhibition hall designed by Dutch architect Rem Koolhaas, winner of the 2000 Pritzker Prize and located at the Venetian Resort-Hotel-Casino, which opened on October 7.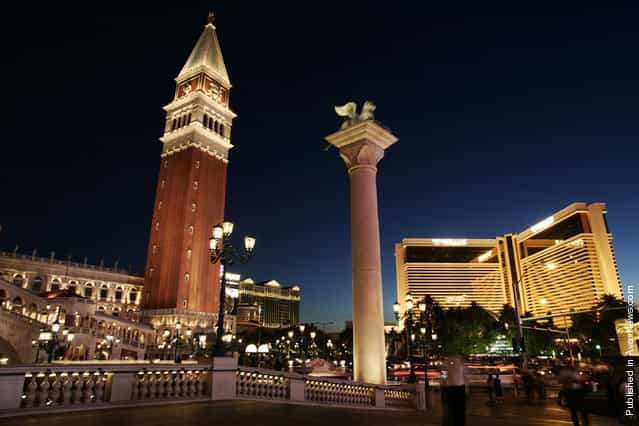 The facade of the Venitian hotel is seen at night on Las Vegas Boulevard on September 17 in Las Vegas.