Activity At RAF Bases Ahead Of The Implementation Of A No Fly Zone Over Libya.
---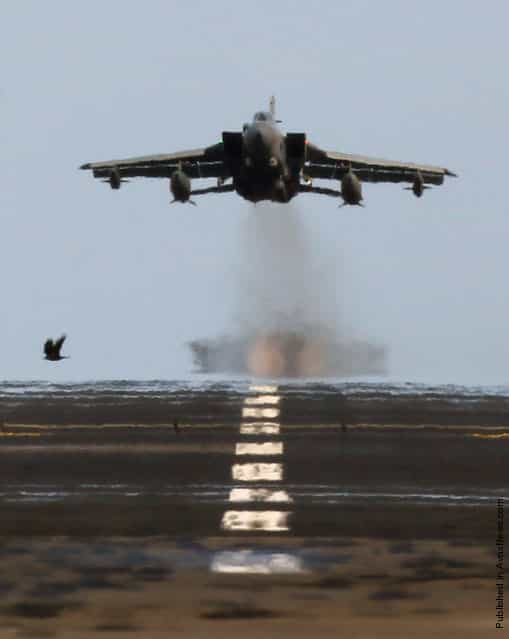 RAF Tornados fly above the Lossiemouth air base on March 18, 2011 in Lossiemouth, Scotland. UK defence forces will help to enforce a no-fly zone over Libya after the UN voted in favour of a resolution that backed 'all necessary measures', except a foreign occupation force, to protect Libyan civilians.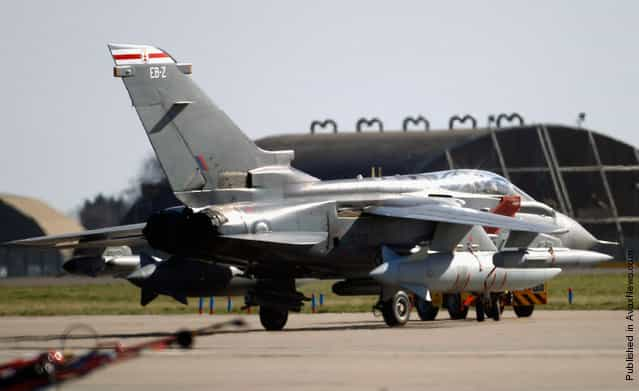 Typhoon Euro Fighters are prepared to implement the Libya no fly zone at RAF Coningsby.