Gavin Worth's Steel Wire Sculptures
---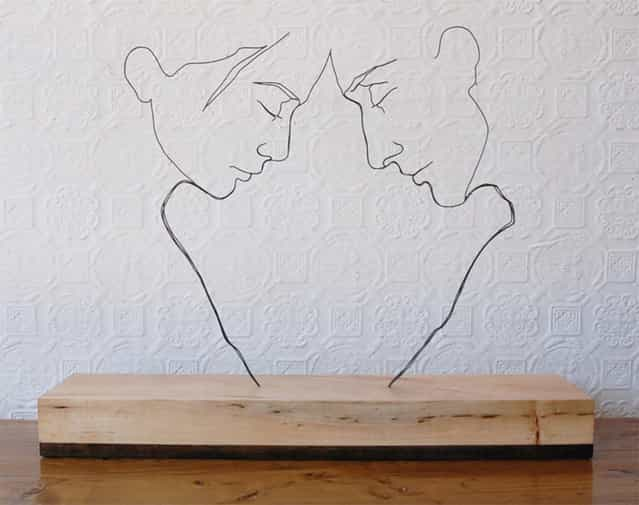 [I was born in Zimbabwe, Africa in 1981 and grew up in Las Cruces, New Mexico. I graduated with a degree in Acting, and after college, worked as an actor and musician for the Santa Fe Shakespeare Festival, the San Francisco Shakespeare Festival, and the California Shakespeare Theater. I have had a lifelong passion for drawing, painting, and sculpture since I first saw Michelangelo's [Head of Leda] in a book in the library. I am self taught.

I've done such varied work as building a life-size replica of a Tyrannosaurus Rex skeleton for the American Southwest Theater Company, creating illustrations for George Ronald Publishing, and worked as a set designer and painter for the Santa Fe Opera.

I lived in San Francisco for 8 years, and currently live and work in Cairo, Egypt, where I teach at the American International School].
Gavin Worth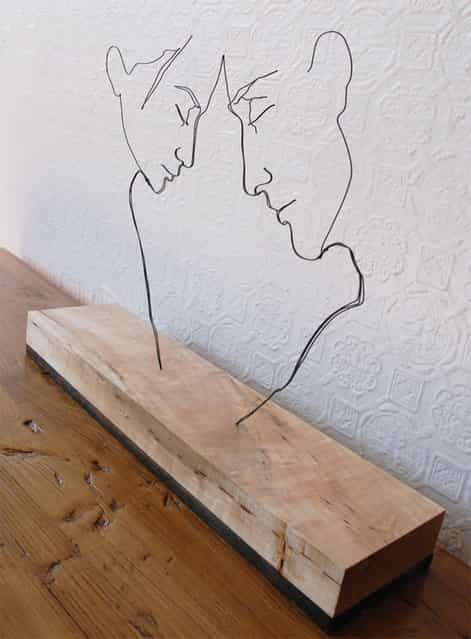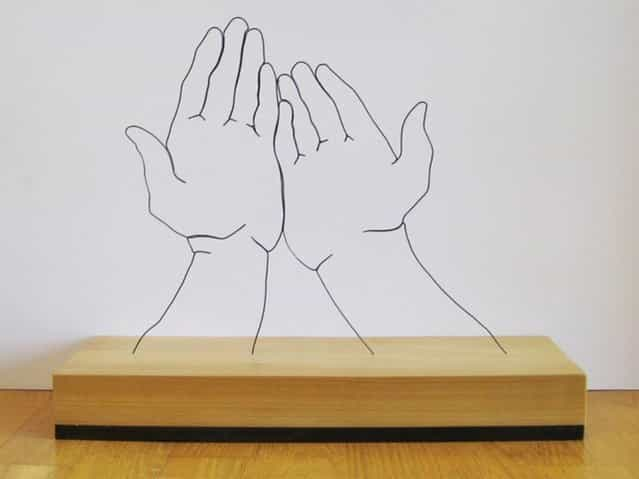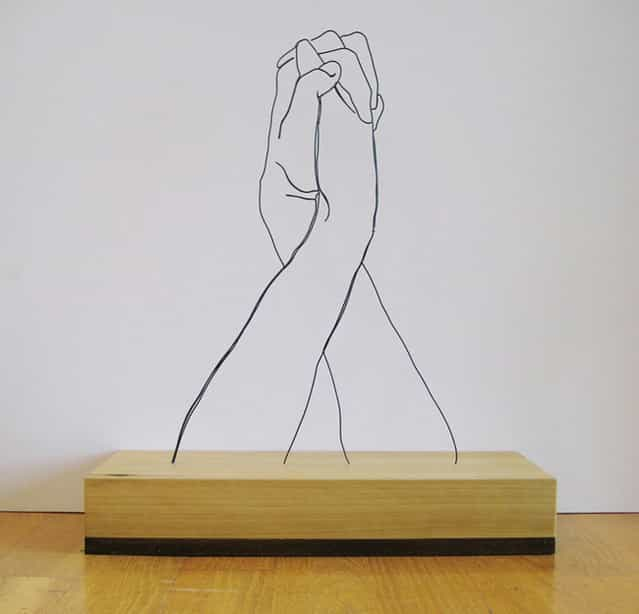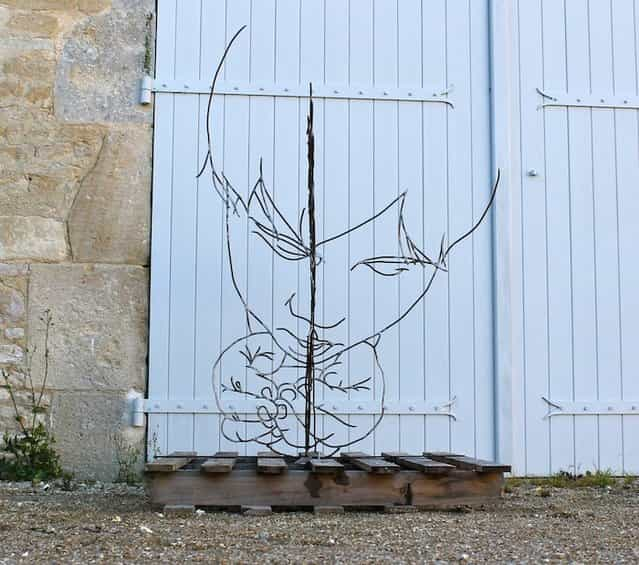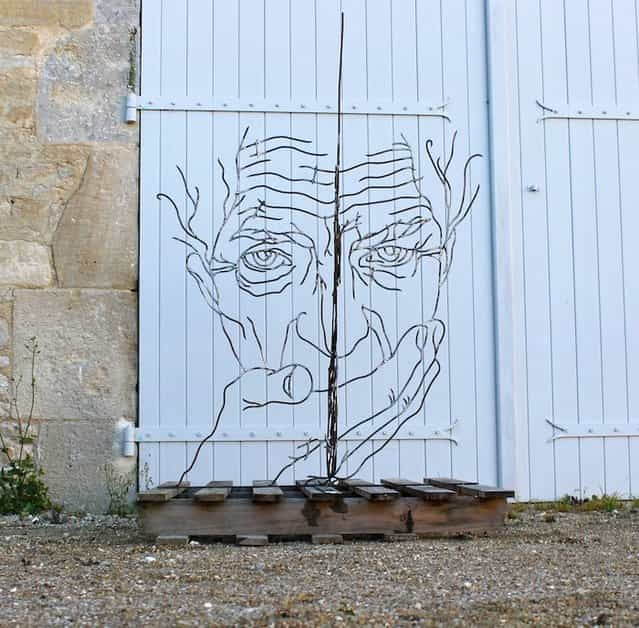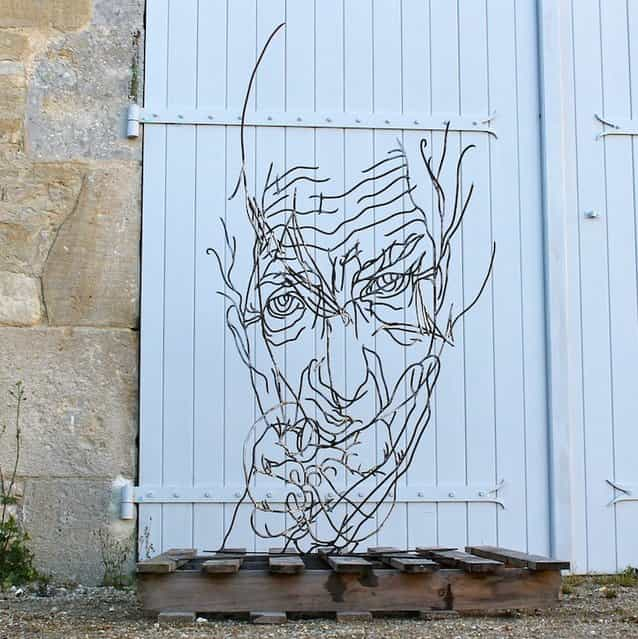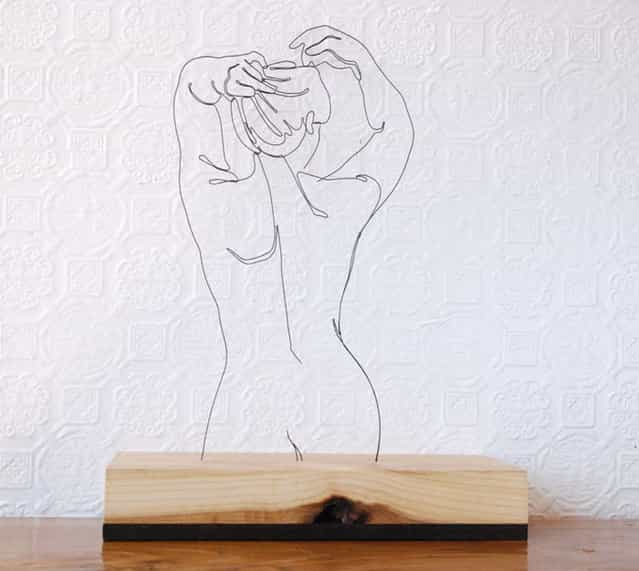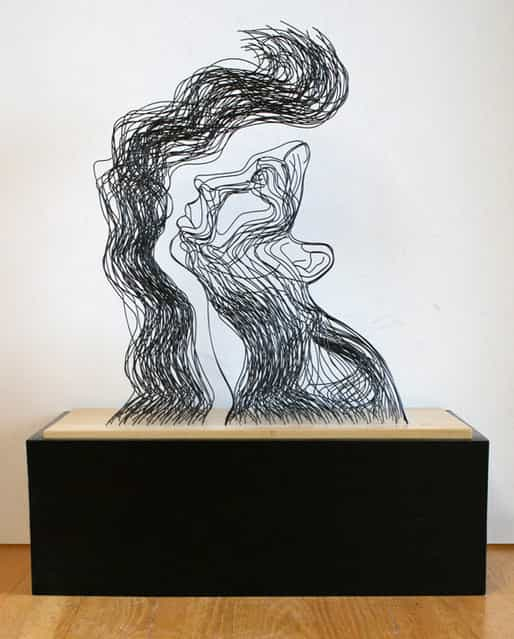 Gavin Worth