Tattoo. Part I.
---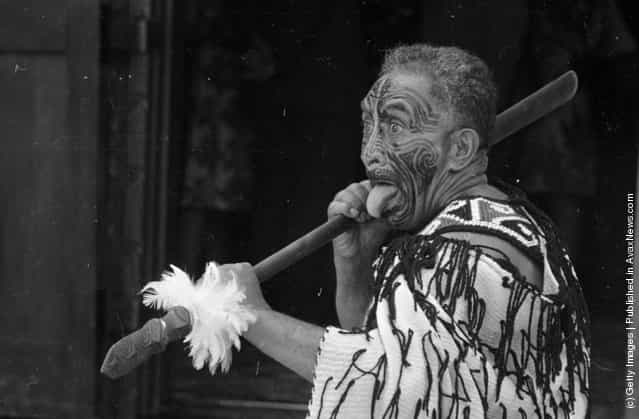 11th February 1974: A Maori wields his spear to terrifying effect, during the state visit of Queen Elizabeth II and Prince Philip to New Zealand.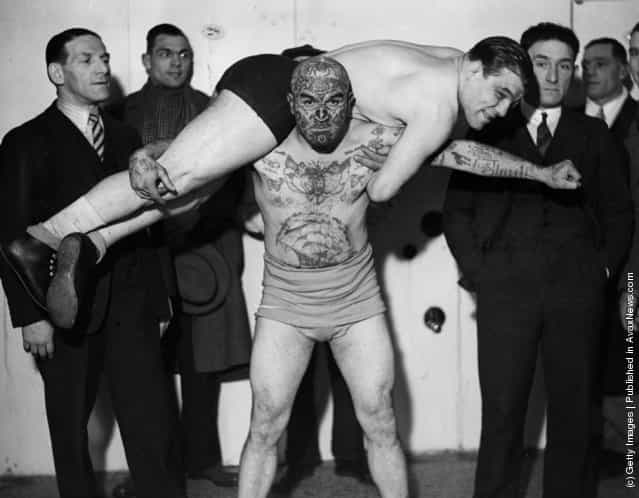 circa 1936: Jacobus Van Dyn, known to Londoners as the 'Tattoo Man' and lecturer, tries out a few holds in the dressing room at the Manor Place Baths before a contest in his new profession of wrestling...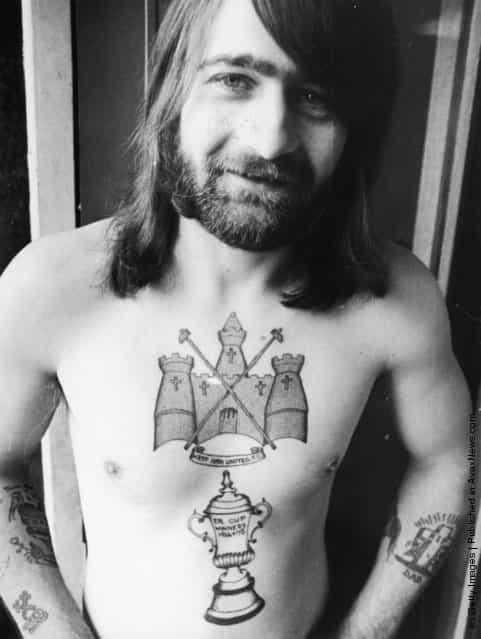 West Ham United fan, Ray Williams, whose devotion to the club is obvious from his tattoos.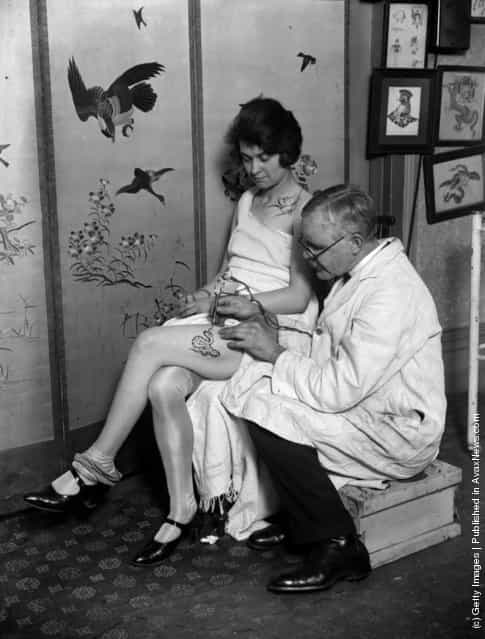 March 1928: A woman having an image of a snake tattooed onto her thigh by tattooist, George Burchett.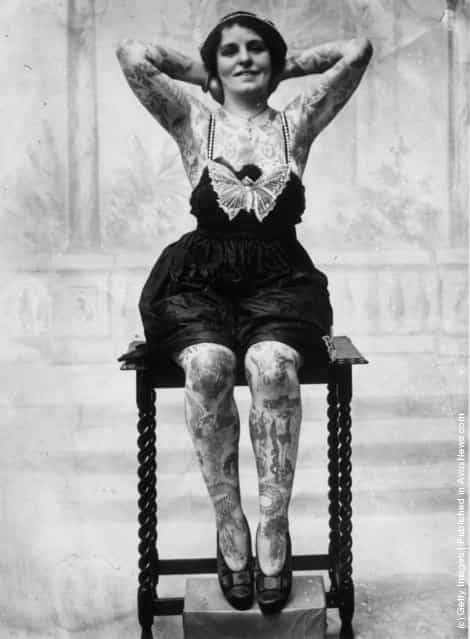 circa 1930: A tattoo enthusiast whose body is covered with images of dragons, flowers and religious scenes.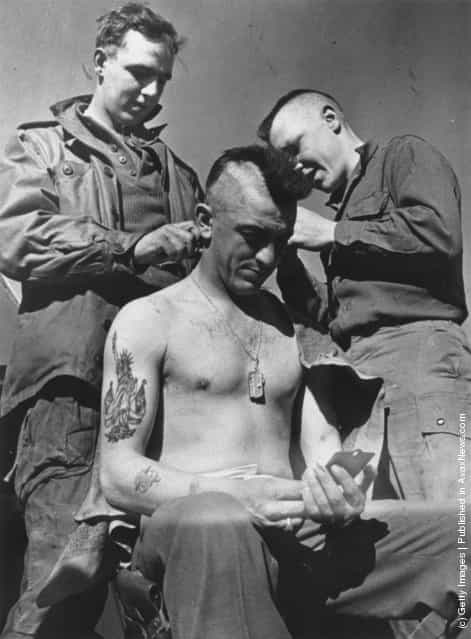 In preparation for an Allied forces parachute jump six miles east of The Rhine, an American paratrooper receives an al fresco Comanche Indian mohican haircut in Arras, France.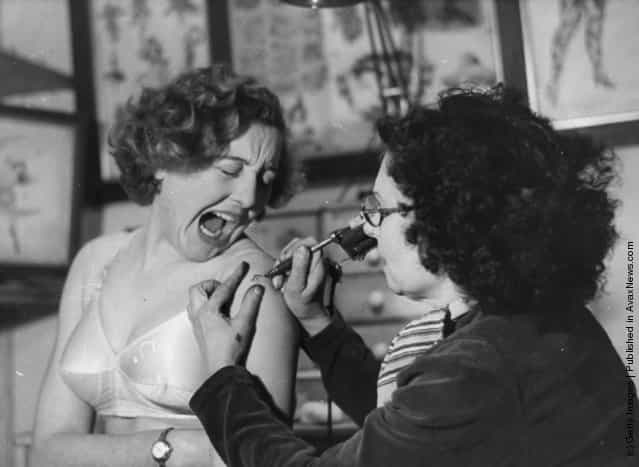 A woman screaming in pain as Jessie Knight gives her a tattoo. Original Publication: Picture Post - 5613 - Aldershot Tattoo - pub. 1951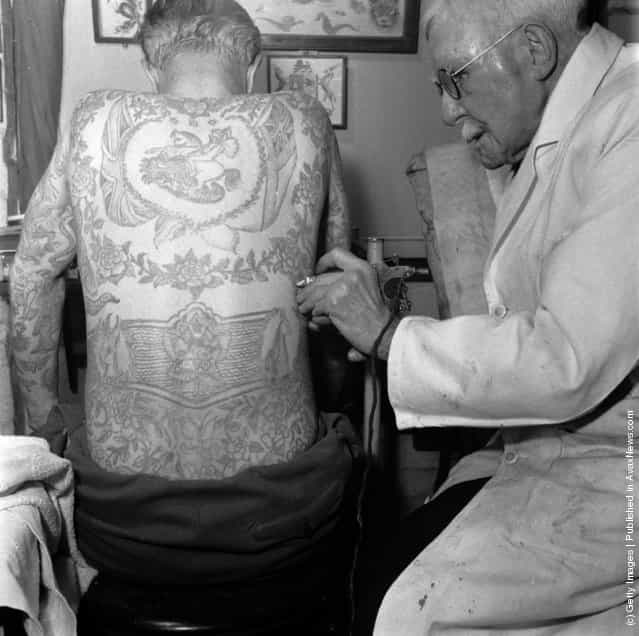 circa 1955: A tattooist places some final touches to a man whose back consists almost entirely of tattoos.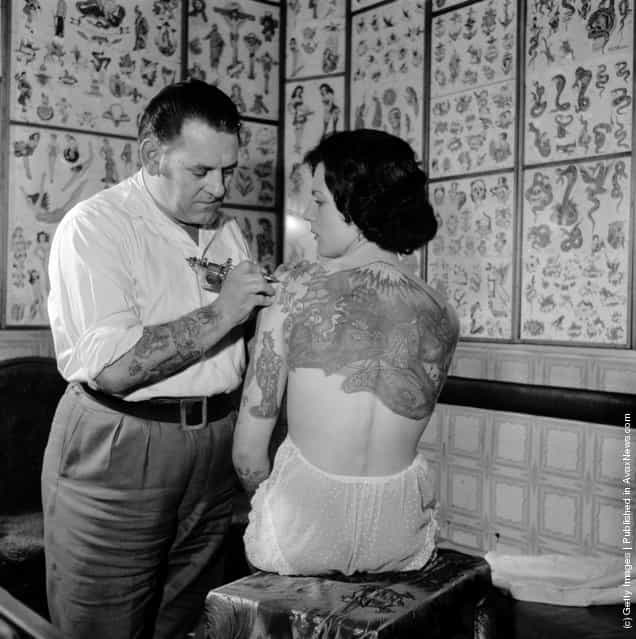 April 1960: Tattooist Les Skuse at work on champion tattoo lady Pam Nash who has a large Japanese scene across her back.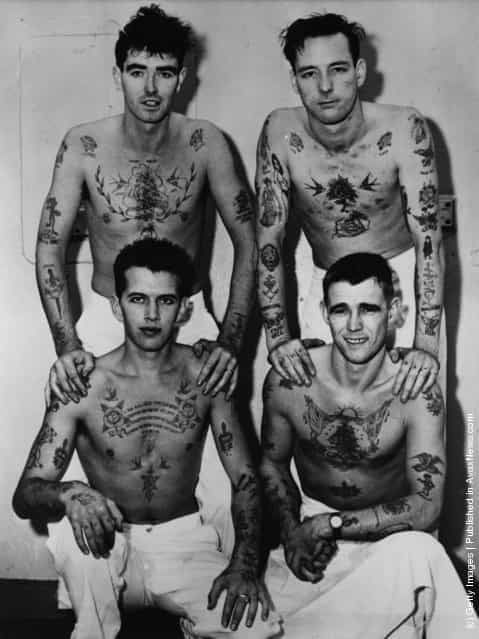 Four cooks from HMS Belfast showing off their tattoos.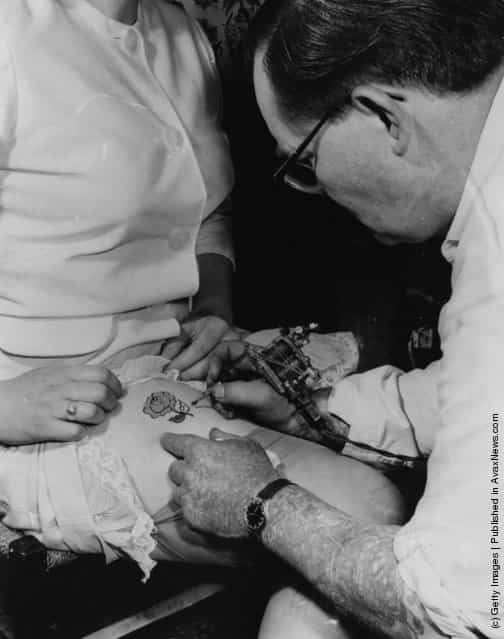 A tattooist at work painting a rose on a woman's thigh, in Denmark.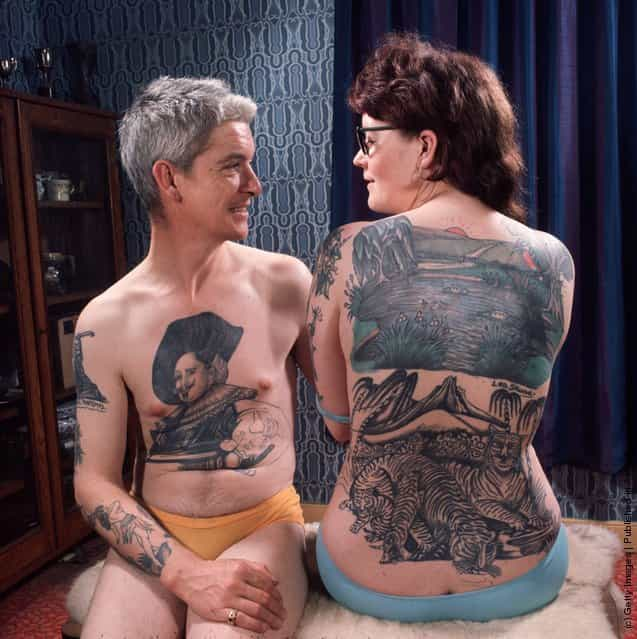 circa 1970: Married couple Ivor and Marianne Collier are covered in tattoos. Ivor's chest displays a work in progress version of Frans Hals "The Laughing Cavalier".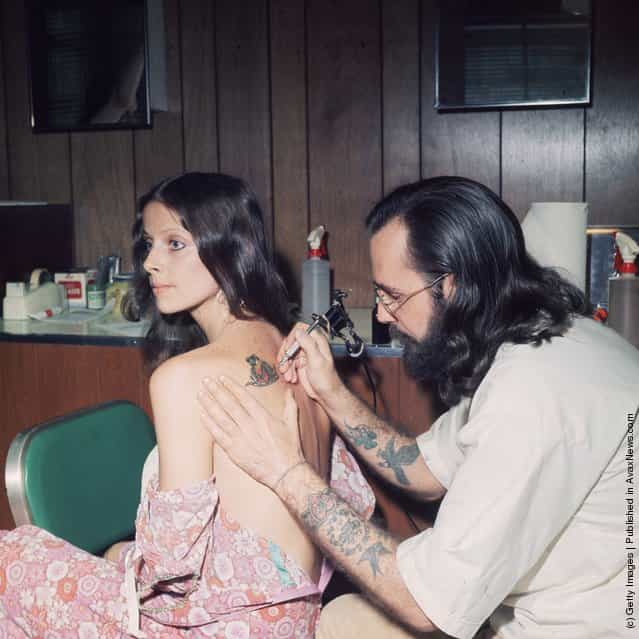 17th August 1973: An American tattoo artist working on a client's shoulder.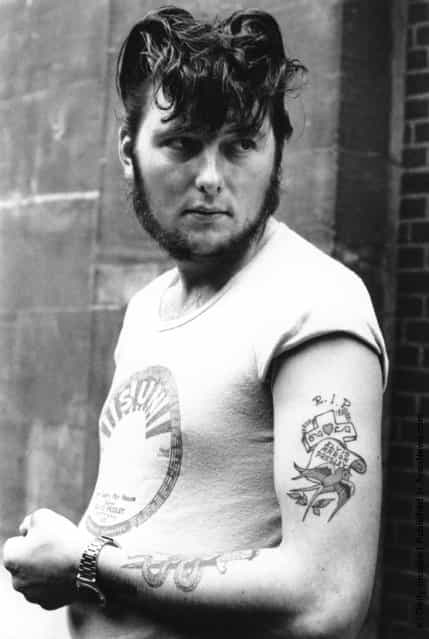 18th August 1977: Teddy Boy, Eddie Cook, with a tattoo on his arm of his idol Elvis Presley.